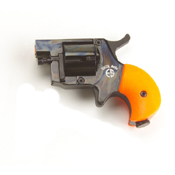 Click Here To See Complete Details Or To Add To Cart
Training Blank Gun 6MM
SKU: 6MMSP7060

Our New Blank firing .22 Caliber/6mm Ekol Arda starter pistol is compact, lightweight, and affordable. It makes a great K/9 training blank gun or track and field or any Sporting event requiring a blank firing starter pistol. It fires 6mm blank ammunition and comes with orange composite grips. The...

---
Our price: $79.00
Details